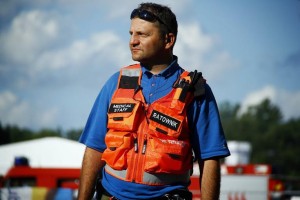 Borderline without Barriers foundation was created in 2013. The founder and the president is Bogumił Kanik, a volunteer mountain rescuer in Beskidy GOPR group.
The founder's first initiative was to create a ski trail for visually impaired people. The Foundation cooperates with local borderline government authorities from Poland, Slovakia and Czech Republic, non-governmental organizations and higher education institutions dealing with problems of individuals with disabilities.
We are open for any common activities aimed for the mobilization of individuals with disabilities through sports and mountain tourism.